SINCE 1955
Our love story with glass: a story of passion and commitment
In 1955 Aldo Lanzetta lived in Turin, the Italian Motor City and, the first in Italy, produced diamond tips. Aldo supply the many small companies that were then being established. It was precisely in one of these family businesses that he met Maria Paleari, with which, in a few years, he would begin a great adventure, in work and in the family.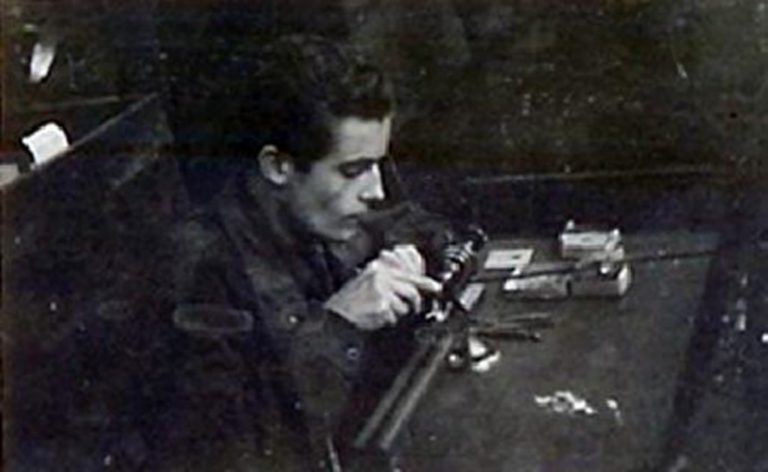 During the Second World War, Aldo Lanzetta worked as a skilled worker in a factory that manufactures telescopes. His activity was the grinding of lenses. With his experience, after the war, he would travel throughout the country to sell his diamond tools for the grinding of glass.
Aldo travelled to sell his products throughout Italy. In Brianza Aldo met Maria, that works as glassmaker, and the two married. With the help of his wife, he was able to open his own company. It was the beginning of a collaboration that would last a lifetime, at home as at work.
In those years, Aldo registered numerous international patents, ranging from core bits to section drills. Every problem is overcome with the right combination of talent and experience in the field.
Patent registered in Italy, 1955
"Adaptable tool to a common drill to cut the glass with a diamond tip under lubrication, with passage of water within the glass-drilling tip."
Patent registered in the Kingdom of Belgium, 1963
"Milling cutter with a discontinuous abrasive diamond surface and built-in lubrication system, in particular for the machining of marble, glass and similar materials."
Patent registered in Italy, 1964
"Tool with diamond core to drill glass, ceramic, granite, marble, concrete and other similar materials"
The factory expanded, along with the family.
The couple was ready to pass the baton, and under the watchful eyes of Mr and Mrs Lanzetta, it would be the younger generation to carry on their work.