BILATERAL AND STRAIGHT-LINE GRINDING WHEELS
Complete set of metal tools, resins and polishes for optimal results. High machining speed, excellent and long-lasting finishing of the edges. Our range is available for all types of machinery: ADA, Autoflow, B.F. Project, Bando, Baudin, Bavelloni, Benteler, Besana, Biebuyck, Bielefelder Union, Bodo Gerhard, Bottero/FMF, Bovone, Brembana, Breton, Busetti, Bystronic CMS/Brembana, Covesa, Delta Progetti, Denver, Emar, For.El., Forvet, Foshan, Gieffe, Glassline, Intermac, Lattuada, Lovati, Makivetro, Metral, Poli, Powergrind, Rautenstrauch, Rohmer & Stimpfig, Samhan, Schiatti, Schwartz, Semvisa, Sommer & Maca, Tecnometal, Vismara, Vitrododi, Zafferani, Zanetti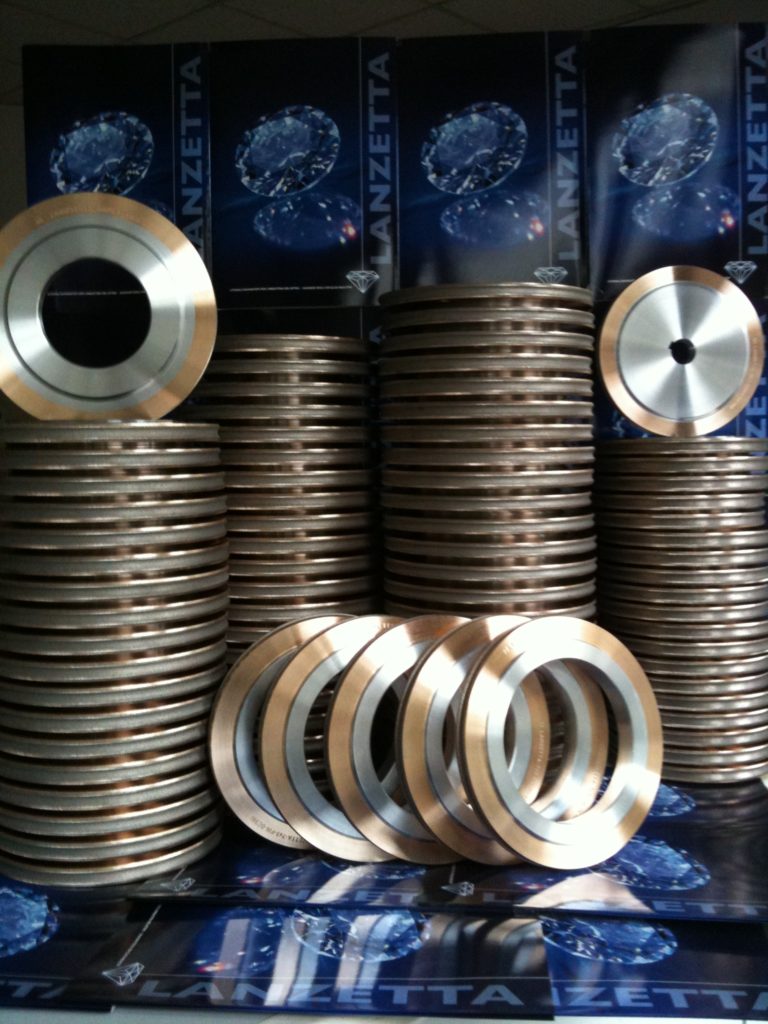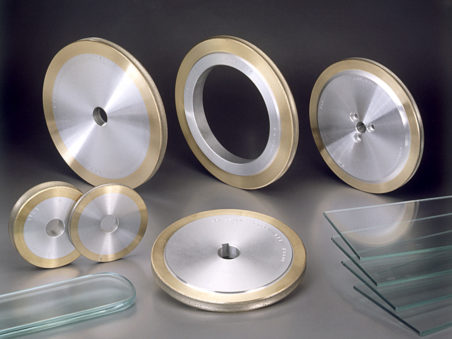 GROOVE DEVICES
Diamond tools for any radius and round profile, for high-precision grinding.
GRINDING WHEELS
for straight lines and bilaterals
Complete sets of tools, metal in resin or polishing for a precision result from the cut to the finishing.
TOOLS
For CNC
All our tools are adapted to Computerised Numerical Control, with holes or cold glass-cutting.
ROUND EDGE
High machining speed, wide range of models, excellent and long-lasting finishing of the edges.