DRILLING AND COUNTERSINKING
DRILLING AND COUNTERSINKING
Our range of drill bits is available for all types of machinery, automatic or manual, high durability and less frequent changes, available for: ADA, B.F. Project, Bando, Baudin, Bavelloni, Benteler, Besana, Bottero/FMF, Brembana, Breton, Bystronic CMS, Delta Progetti, Denver, For.El., Forvet, Glassline, Intermac, Jambac, Lattuada, Lovati, Metral, Rohmer & Stimpfig, Schiatti, Semvisa, Sommer & Maca, Tecnometal, Vismara, Vitrododi, Zafferani.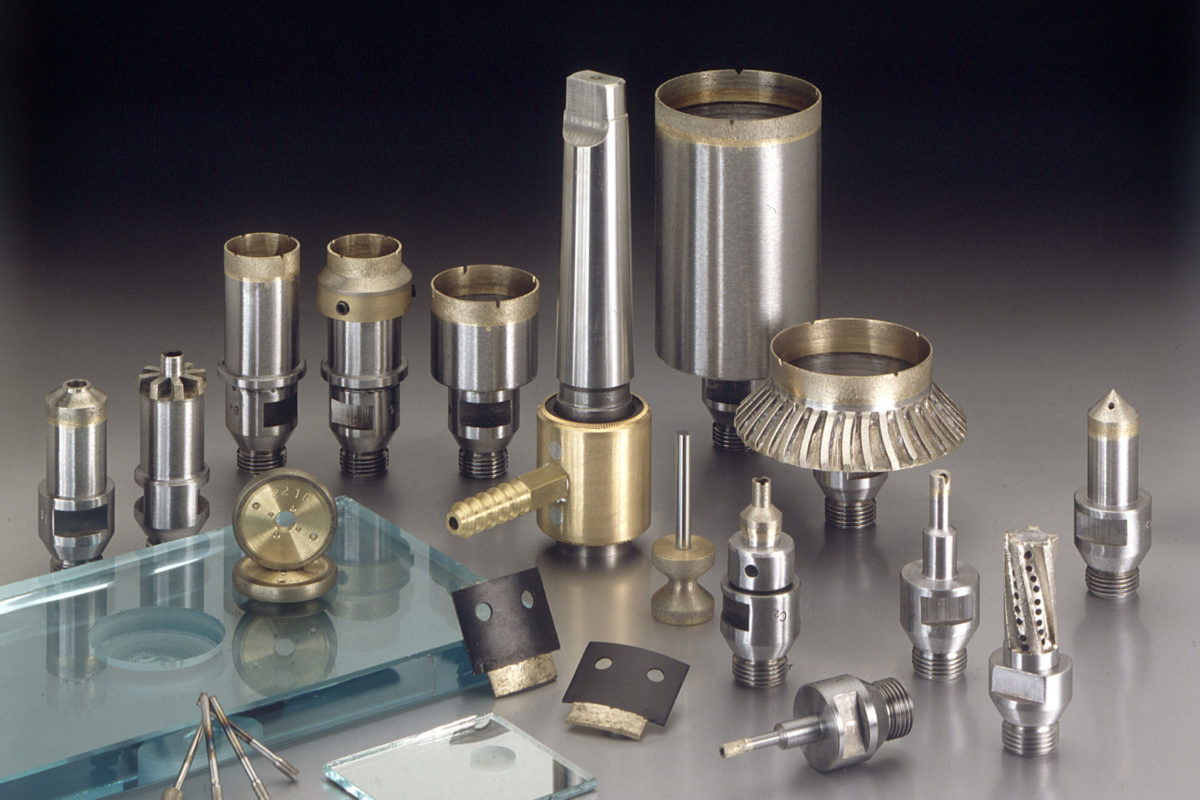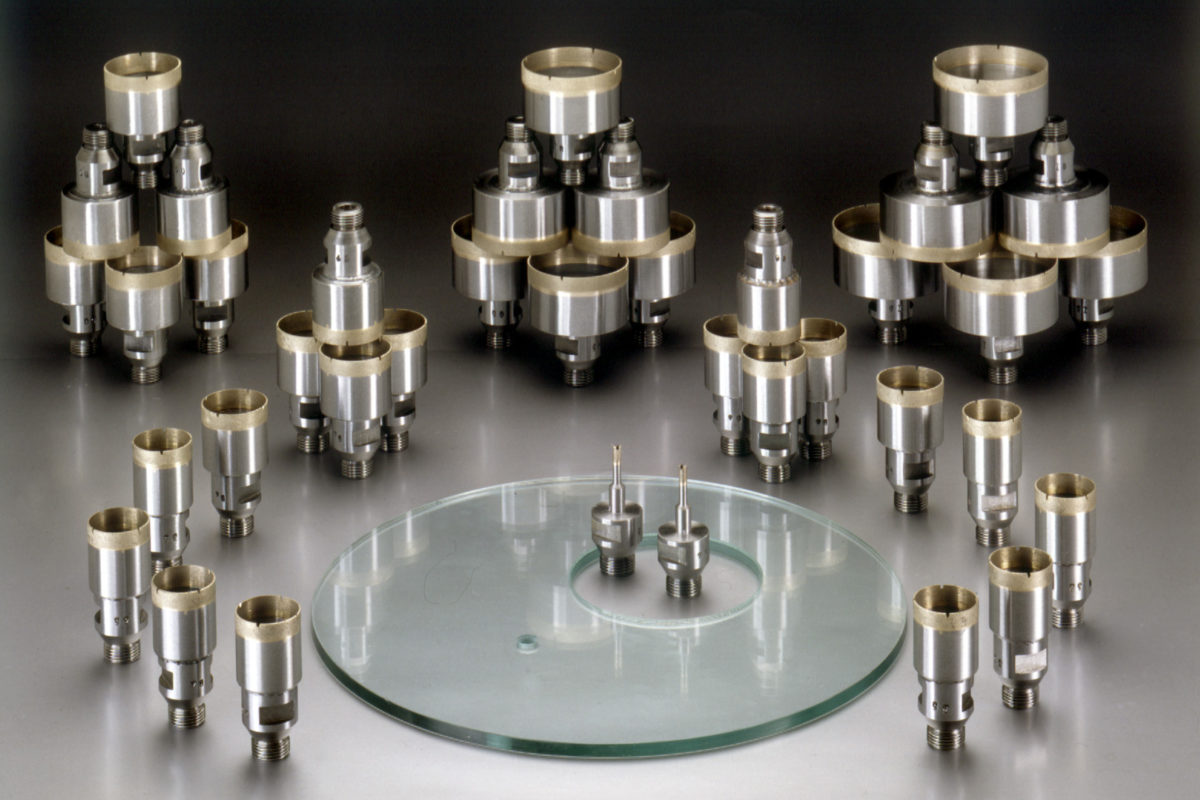 Drills
Glass-drilling tools, of any size and for all types of machinery. High durability and reduced need of replacement parts.
Countersinks
Countersinking tools for glass-drilling, available in all sizes, for all types of machinery and in combined version for simultaneous drilling.
DRILLING AND COUNTERSINKING
Individual or combined
Adaptable to any manufacturer, available for all types of work.